Two People in Love, One Dedicated Planning Team, 225 Tasks, One Unforgettable Wedding
Planning a wedding requires sensitive but sensible people to help you pull together an event that makes you feel proud and happy. Your wedding planners will help you with the big decisions, like choosing a venue or colours and the tiny details, like making sure the music is timed perfectly to match the bride's walk down the aisle.
Award Winning Planning
Winner, Wedding Expert of the Year 2 years running.
The Luxury Travel Guide Awards represent the pinnacle of hospitality achievement, championing the best in their respective fields.
If you're simply after the cheapest price, we're not for you. But if what you value above all is the quality of your experience, you've found your team.
On the last count, we found that our wedding planners undertake and oversee more than 225 separate tasks in creating each individual wedding. As the lead coordinator for your wedding, they'll be the first responder, the problem solver and even the bridesmaid whisperer.
Your planning team will become your 'go to' people in the months before the wedding. They'll be there to answer your questions, talk through ideas and help you to create the wedding of your dreams.
This means you can email, chat about your worries and expect them to be right there for you on the day with a dedicated team of staff on call. Our planners have been referred to as superwomen and we're so proud to have each of them on the team.
A Shoulder You Can Lean On
Then there's the emotional support. Your wedding planners are there to help you make some really big decisions and they'll always be on your side. When the pressure of family expectation or work commitments mounts up, they'll be the ones to listen and provide logical, calm advice.
Our wedding planners are as committed as you. They are a shoulder you can lean on before, during and after your wedding day. They'll be the one who reassures you and stands behind you in that shaky, surreal moment before you set off down the aisle to marry the one you love.
It's as Simple as Saying 'I Do'
Yes, planning a wedding can be complicated. But we passionately believe that a destination wedding shouldn't be difficult or more complicated than a wedding at home. In fact, experience tells us that a well planned Bali wedding is one of the most relaxing ways to get married.
Your Wedding Planning Team
Born and raised in Adelaide, Talitha is the guiding force behind our wedding team. A natural wanderlust and love of adventure led her from a 9-5 job in the pharmaceutical industry in Australia to travel the world, until she discovered Bali and put down roots. Now four years living in Bali, she loves the vibrancy of this beautiful island. She calls wedding planning her 'dream job', and says her favourite part is the feeling of making a difference and helping someone's dream come true.
After five years working behind the scenes at weddings, Lilisya found her calling when she became a wedding planner. Now, she's been planning weddings for two years and can't imagine doing anything else, while we can't imagine doing it without her! She feels what makes her job so special is getting to know a couple during the months and years of planning their wedding, making a lifelong connection and unforgettable memories along the way.
In her four years at Botanica Weddings, Trasti has worked as our supplier liaison as well as a wedding planner, giving her an unparalleled knowledge of all things 'wedding'. She keeps our team smiling with her infectious smile and optimistic, enthusiastic attitude, and says her favourite part of being a wedding planner is making the bride and groom happy, helping them to have a stress-free, fun experience organising the biggest moment in their lives.
Born in Bosnia, this European travelled halfway around the world to Bali and discovered her new home, and her dream job in weddings. Now, Sanita says she can't imagine doing anything else, getting to work in a beautiful place with her team, surrounded by happy couples and their families.
Connect Online Any Time of Day
Running parallel to your wedding planning team, you also have a fantastic online resource. POPPY is a 24/7 personal online wedding planning website we've designed. It means you'll never lose contact with us, and always have an inside view of how the wedding planning process is going.
In POPPY you can create electronic Save the Dates and keep track of your ever-changing guest list or seating plans. We've found the best wedding vendors on the island already, so you can choose celebrants, cake makers, photographers, videographers, flowers, hair and even your makeup style with POPPY.
Of course, your wedding planners will stay in regular contact via email and phone to make sure you are across absolutely everything, but if you happen to think of something important at 3 am, then POPPY is your 'go to' resource.
The wedding planning process is a fusion of both of your personalities, we're here to listen and help you make style decisions that reflect your wants and suit your needs!
Getting married can be nerve wracking but your wedding planning team is here to answer all of the questions or worries you may have, and take care of any problems before they crop up.
Our planners are expat residents or English speaking locals with loads of Bali wedding experience. This means you'll be guided through things like paperwork, visas and even the best place to honeymoon.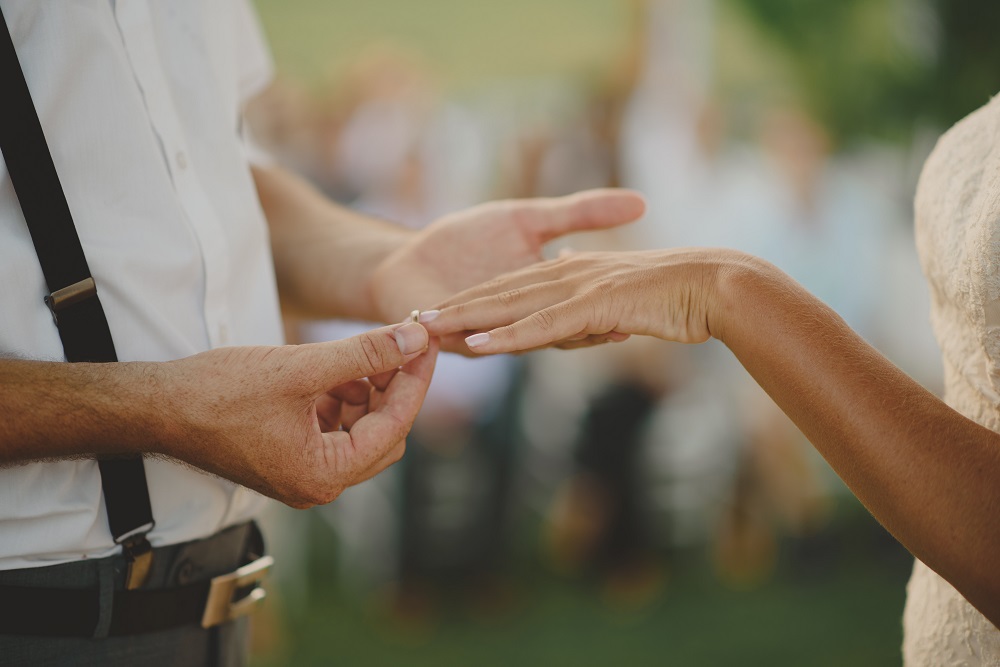 You'll meet your planning team before the big day and can expect them to be with you the whole time. From the build up on skype and email to your arrival in Bali, right through to the end of your wedding.
Our planners are completely open. They can advise you on where to spend and where to save if you're wanting to add any special touches to your ceremony or reception.
What do our couples have to say?
Watch the video to find out more.
Find Your Wedding Planner Now!
If you're ready to get started, just click the button below. You'll be connected to our customer service team who'll run you through some questions about the type of wedding that you're looking for, then introduce you to our wedding planners.
Remember, our planners can only handle a certain number of weddings each year, so make sure you save your date now!